Epoxy Resin
1:1 AB Epoxy Resin Clear Adhesive for DIY Art Making Easy Mix Resin Casting Molds for Tinting Powder Pigments Tumblers, Molds, Crafting Kit,Crystal Jewelry Casting Supplies
Sample: Free
Customization:Customized logo,packaging and size
Product description: This is a fast curing transparent hardener AB Epoxy Resin.It can applies to all kinds of DIY handmade creative,handicrafts, Packing, Woodworking, electronic Etc.
1:1 AB Epoxy Resin Clear Adhesive for DIY Art Making Easy Mix Resin Casting Molds for Tinting Powder Pigments Tumblers, Molds, Crafting Kit,Crystal Jewelry Casting Supplies
---
Product Description
color: Translucent
Sample: Support
MOQ & Payment Method:50 PCS,PayPal,T/T,Credit Card,Western Union
Package Type:Customized package acceptable:we can do 4oz, 8oz,16oz,32oz,0.5 gallon kit,1 gallon kit,etc.
Feature & Applications
EASY MIX 1:1 RATIO - For this art resin mix equal parts A and B for 3-5 minutes. 30 minute work time. 24 hour cure time.
LONG LASTING RESIN - TDYL resin's anti-yellowing properties make it the artists choice for art projects including tumblers, cutting boards, coasters, countertops, bartops resin art, resin jewelry, acrylic pouring and more.
--------Customize sizes packing Display----------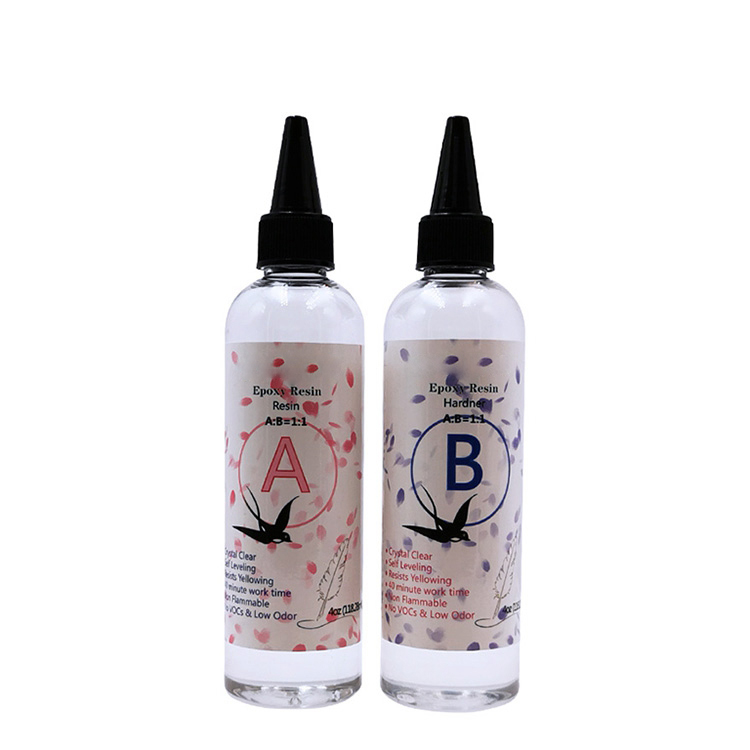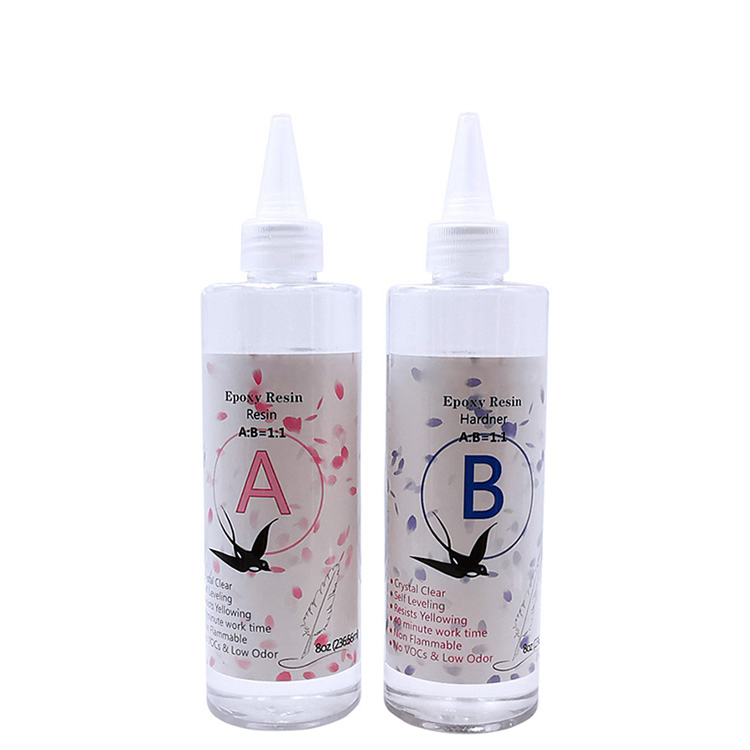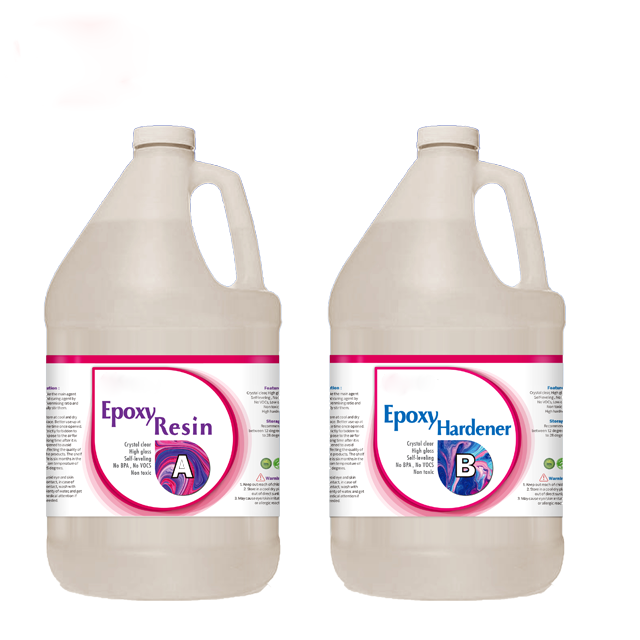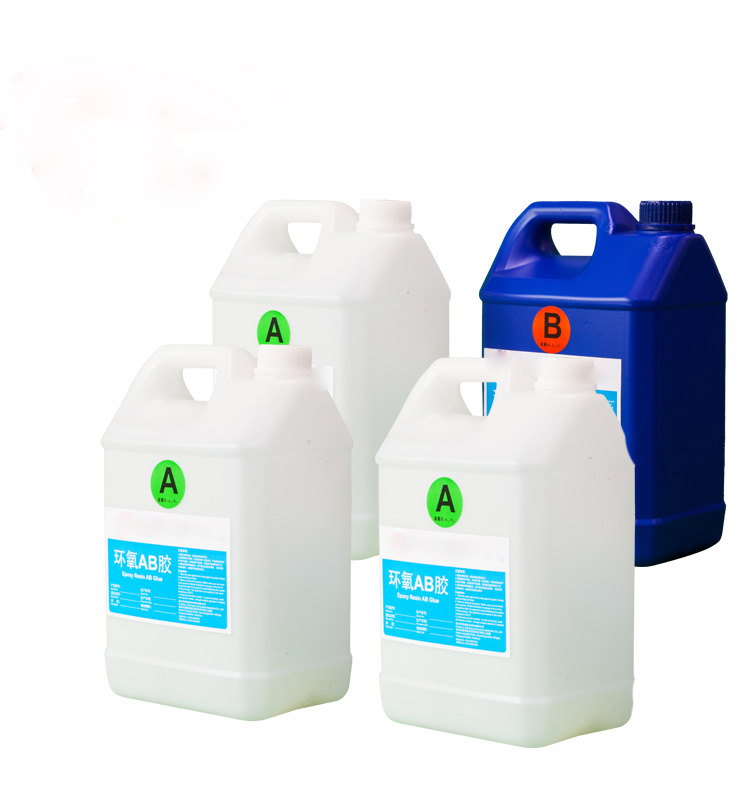 Our factory supports customized OEM/ODM for product packaging of various specifications.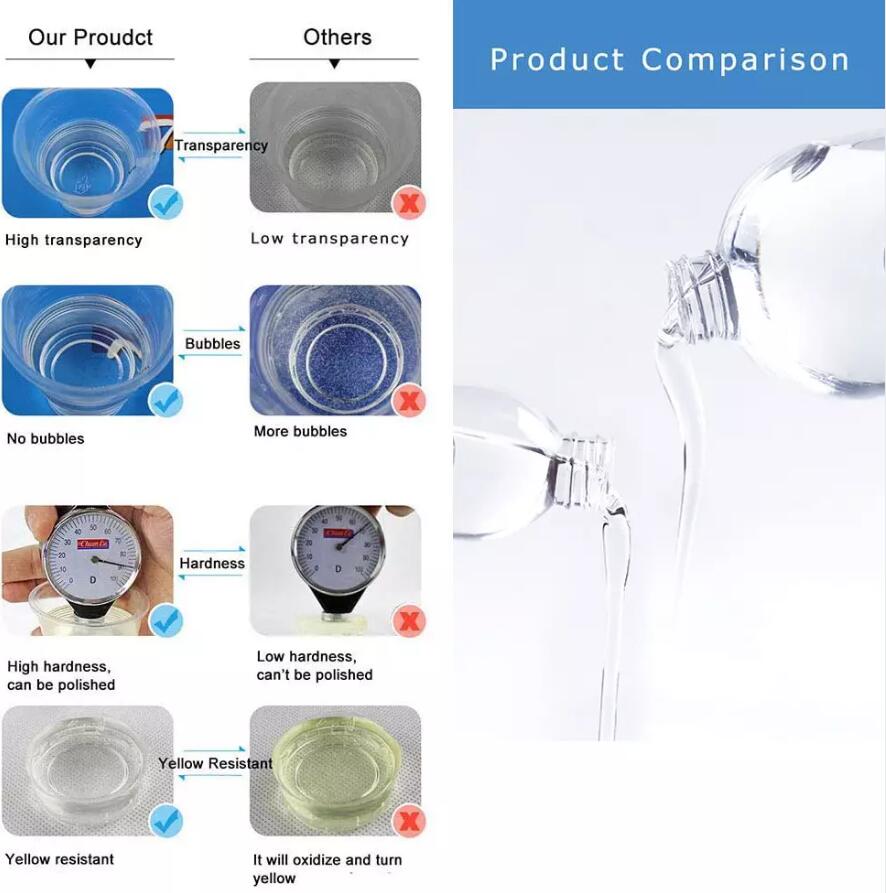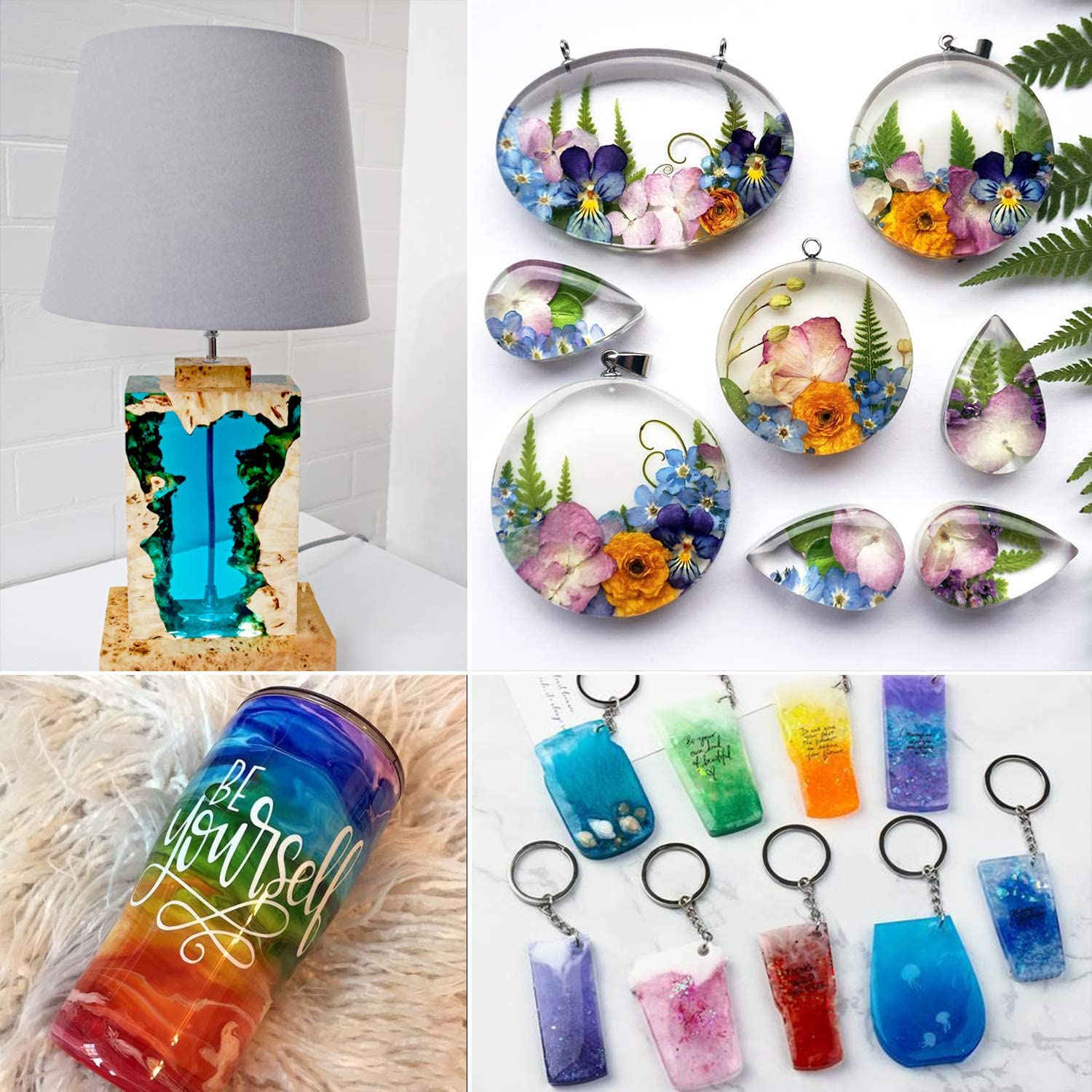 CATEGORIES
CONTACT US
Contact: Hatty Gong
Phone: +8613348399109
Tel: +8613338468109
Email: sales@tdyldiy.com
Add: No. 6, Fulin Garden, Fengze District,362000,Quanzhou,Fujian,China