Liquid Silicone Rubber
Silicone Molds Making Kit Translucent Silicone Rubber Non-Toxic Liquid Molds Making Silicone - Mixing Ratio 1:1 - Ideal for Resin Molds, Silicone Molds DIY Manual Making
Sample: Support
Customization: Customized logo,packaging and size
Product description: TDYL translucent silicone rubber are made by safe silicone material, non-toxic and no odor, very flexible, soft and clear.You could also mix it with mica powder to create new colors.
Silicone Molds Making Kit Translucent Silicone Rubber Non-Toxic Liquid Molds Making Silicone - Mixing Ratio 1:1 - Ideal for Resin Molds, Silicone Molds DIY Manual Making
Product Description
---
Color: translucent
Sample: Support
MOQ & Payment Method:50 PCS,PayPal,T/T,Credit Card,Western Union
Package Type: OEM Business: we can do 300g, 600g,1kg,2kg,5kg,25kg/DRUM.
Feature & Applications
---
EASY MIXING & POURING: This silicone molds making kit includes part A and part B, the mixing ratio is 1:1 by weight. Pour the Part A and Part B together, then stir the mixture for 5 minutes, make sure to stir the mixture thoroughly for better results.The working time is 5 minutes at room temperature.
NO BUBBLES: The bubbles will automatically disappear within 2 hours, no vacuum degassing is necessary. The working time is 5 minutes at room temperature and the completely cure time is at least 12 hours at room temperature, it varies from your mold size and thickness. If it's s little sticky, please extend the curing time.
GREAT FOR BEGINNER: If you're new to the mold making, this product is a perfect choice for you to try! No special skills or tools are needed. You could enjoy this fun and creative activity all day.HOW to CLEAN: If there's any spill, please clean with soapy water or rubbing alcohol.
WIDE APPLICATION: It's very ideal for art craft use, DIY your own resin molds, wax molds, candle molds, use to make molds for resin, wax, soap, casting, etc.
ATTENTION: Not for making food molds use. If you have any quesiton with our product, please don't hesitate to contact us.
---------------------Customize sizes packing Display-----------------------------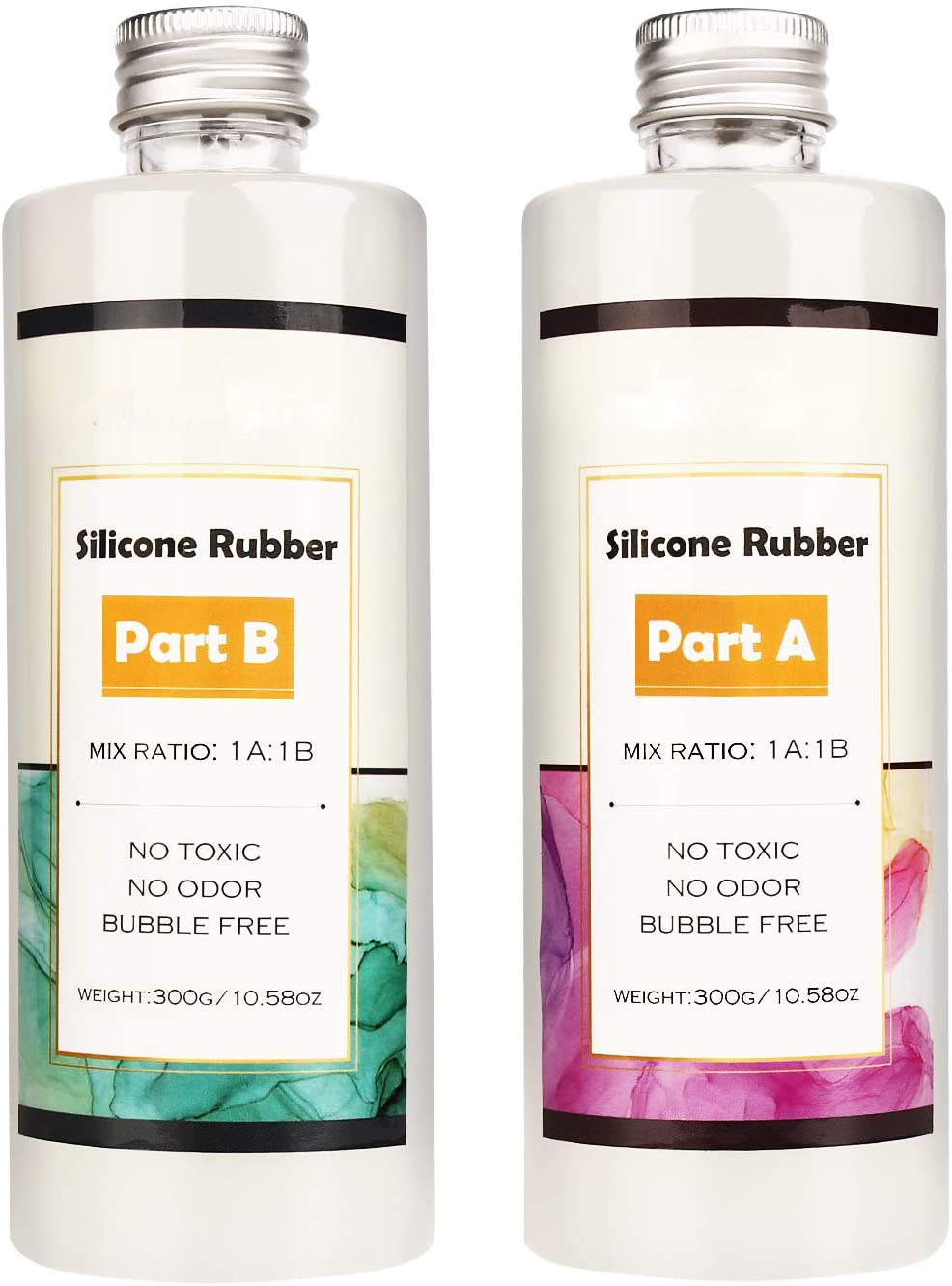 -----------------------------Finished Product Display----------------------------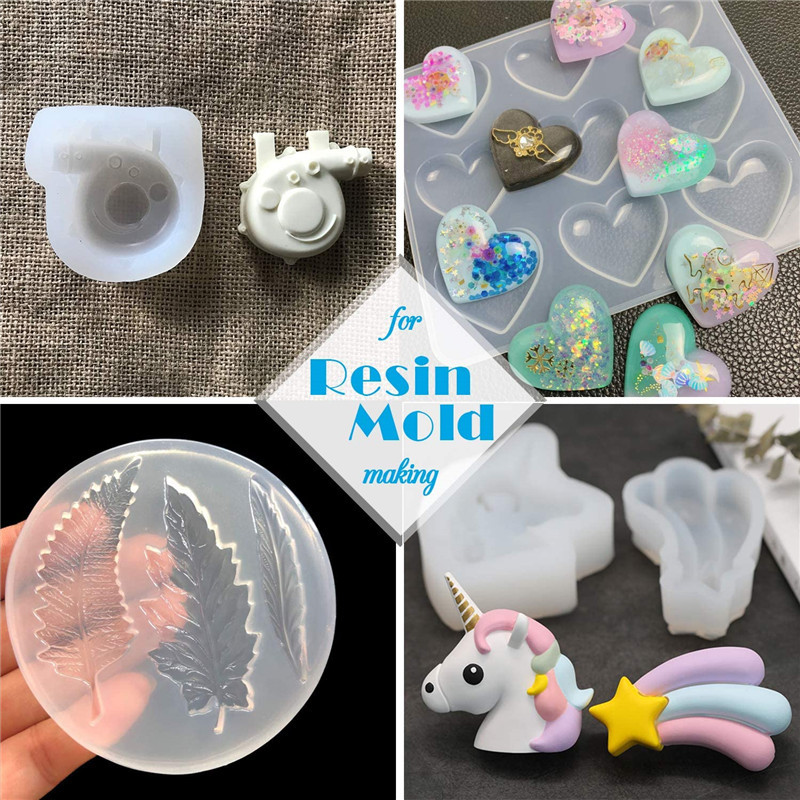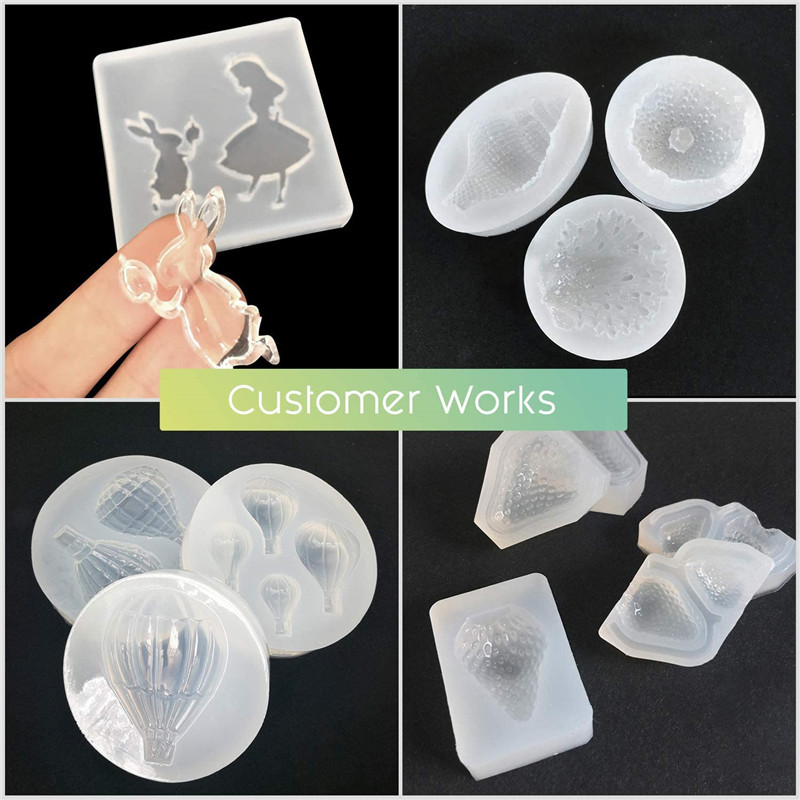 CONTACT US
Contact: Hatty Gong
Phone: +8613348399109
Tel: +8613338468109
Email: sales@tdyldiy.com
Add: Building 27, Longxiangli, Longhua Road, Siming District, 361001, Xiamen City, Fujian Province, CN