Storage Mold
Lipstick storage box pigment storage desk decoration mirror silicone mold
Sample: Free
Customization:Customized logo,packaging and size
Product description: Our silicone mould adopts advanced technology and is made of high-quality and durable silicon. It is thick and soft, flexible, durable and easy to remove from the mold.
Lipstick storage box pigment storage desk decoration mirror silicone mold
---
Brand: 100% brand new, Food-grade Epoxy Silicone
Material:Silicone
Color:Clear white
Size: as picture shown
Sample: Support
MOQ & Payment Method: 50 PCS, Trade Assurance, PayPal, T/T, Credit Card, Western Union
Main downstream platforms: Amazon, Ebay, Etsy, WMT, Carrefour, Wish, Express Link, Independent station, LAZADA
>> Non-stick, easy to separate, eco-friendly, recycleable and low carbon.
>> Simple, useful, healthfulness, natural antibackerial, high strength softness, corrosion resistant and adaptability
>> Not easy to damage,No crack,Resistance to extreme temperature,-40°C——230°C,(-40°F——446°F)
>> Safety,Non-toxic, No smell , Heated evenly
--------------Finished Product Display---------------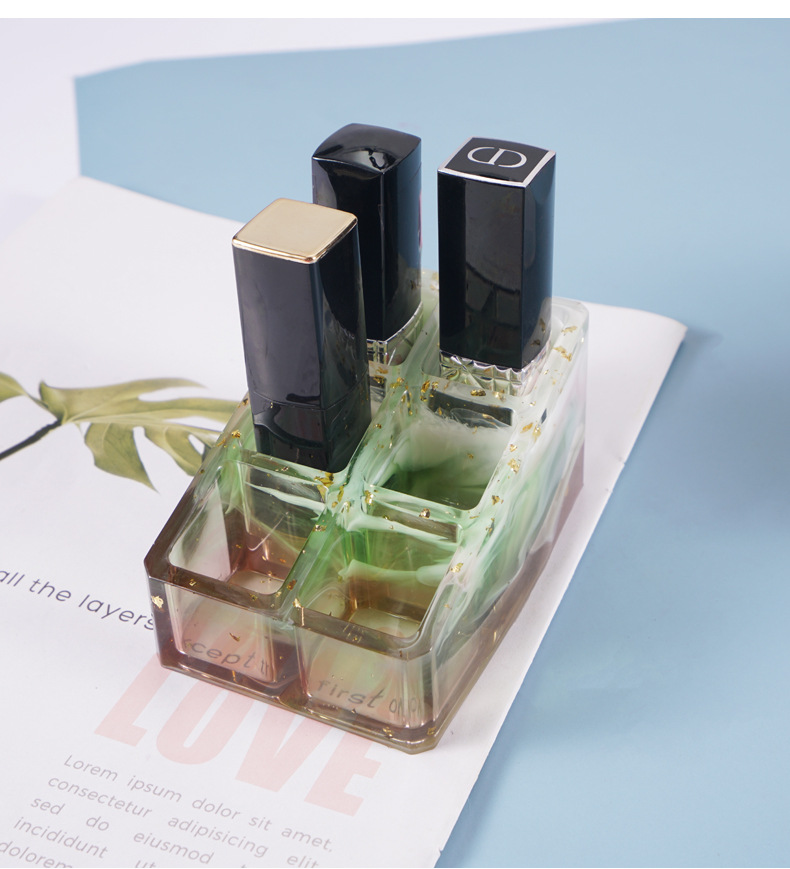 CONTACT US
Contact: Hatty Gong
Phone: +8613348399109
Tel: +8613338468109
Email: sales@tdyldiy.com
Add: Building 27, Longxiangli, Longhua Road, Siming District, 361001, Xiamen City, Fujian Province, CN