Craft Glitter
Glitter Powder Sequins for Resin Arts Crafts Extra Solvent Resistant Glitter Powder Shakers,Bulk Acrylic Polyester Craft Supplies Glitter Loose Eyeshadow,Assorted Colors,12 Pack Glitter
Sample: Free
Customization:Customized logo,packaging and size
Product description: Our glitter is 100% non-toxic,small and exquisite,easy to place and carry. Can be used to add that extra sparkle to your going out look, whether applied to your face, eyes or hair - just go careful ne
Glitter Powder Sequins for Resin Arts Crafts Extra Solvent Resistant Glitter Powder Shakers,Bulk Acrylic Polyester Craft Supplies Glitter Loose Eyeshadow,Assorted Colors,12 Pack Glitter
---
Product Description
12 Unique & VIVID COLORS: We've specially selected each color to create the ultimate glitter craft set. Colors included Snow White, Orchid, Cobalt Blue, Forest Green, Bright Silver, Dark Red, Plum Purple, Robin Egg Blue, Chocolate Brown, Old Gold, Onyx Black and Metallic Gold.
Small and exquisite. Easy to place and carry. Bottle sizes are approx. 5 cm(2 inches) tall.
Material: 100% Non Toxi Polyester.Make slime more shinning
Glam up your face and nails with this showstopping glitter. Our glitter is 100% non-toxic and can be used to add that extra sparkle to your going out look, whether applied to your face, eyes or hair - just go careful near disco balls!
Details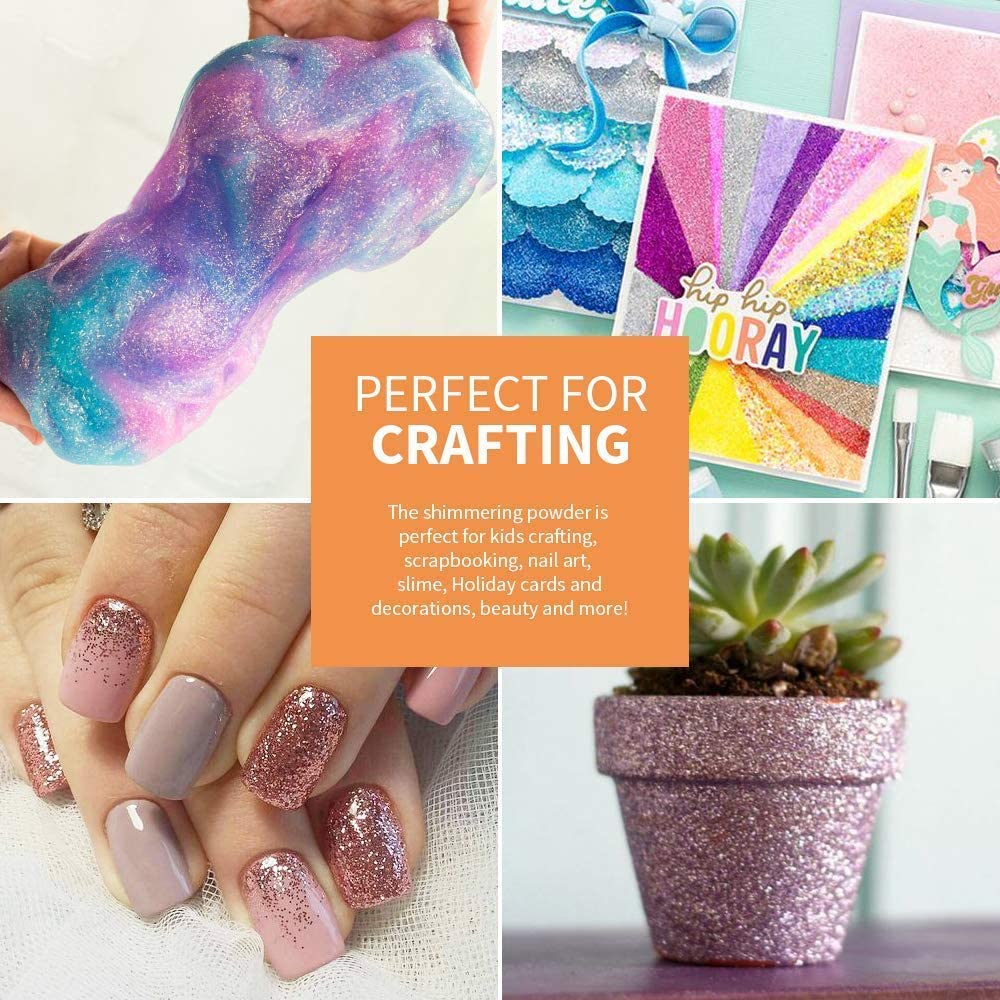 CATEGORIES
CONTACT US
Contact: Hatty Gong
Phone: +8613348399109
Tel: +8613338468109
Email: sales@tdyldiy.com
Add: No. 6, Fulin Garden, Fengze District,362000,Quanzhou,Fujian,China